Every business is unique. That's why at Wilmac Technologies, we pair best-of-breed solutions with a consultative approach to ensure our customers always receive the best outcome.
Join
We are always on the lookout to find the best solutions and vendors to offer the best and be represented by the best.
Establish
A formal partnership with us means establishing a long-lasting, mutually beneficial relationship.
Benefit
The industry is vast, and our solutions and services are needed by many organizations. Let's work together to expand that reach.
The workforce is vast and complex ‒ and any successful environment requires quality solutions, unparalleled support, and customizable services.
By partnering and building solid, reliable relationships with industry-leading technology providers, Wilmac Technologies delivers the finest cloud-based communications solutions and services for businesses of all industries and sizes.
We are always on the lookout for innovative technology and business partners so we can continue meeting our customers' changing needs.
At Wilmac Technologies, we are very selective with our partner choices. If it isn't the best technological solution or service for our customers, we don't offer it ‒ and this is how we're able to provide an unmatched experience for customers of varying industries, sizes, and needs, every time.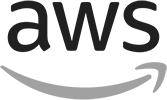 "Wilmac Technologies is our go-to partner for anything related to Continuity Replay and Enterprise Information Archiving. Their team is extremely responsive and willing to work very hard toward a solution for our customers' needs. We have been very successful during our long-term partnership with Wilmac Technologies with a positive upward trajectory based on our many collaborative successes."
Chuck Branum
Business Development Manager at ConvergeOne
Subscribe to Our Newsletter